VMA 2016 visualisation.
Working with award winning stage designer Tom Scutt, the aim was to bring to life the appearance and design of the staging for the 2016 VMA Awards. 
Crucial challenges here were capturing the scale of the venue, Madison Square Garden, and accurately representing the complex structure of 'The Hive', a huge moving light-mesh structure.
The images were used to demonstrate camera angles and moves to the production team prior to the event, and as a guide to the acts for their own stage dressing.
https://www.tomscutt.com/home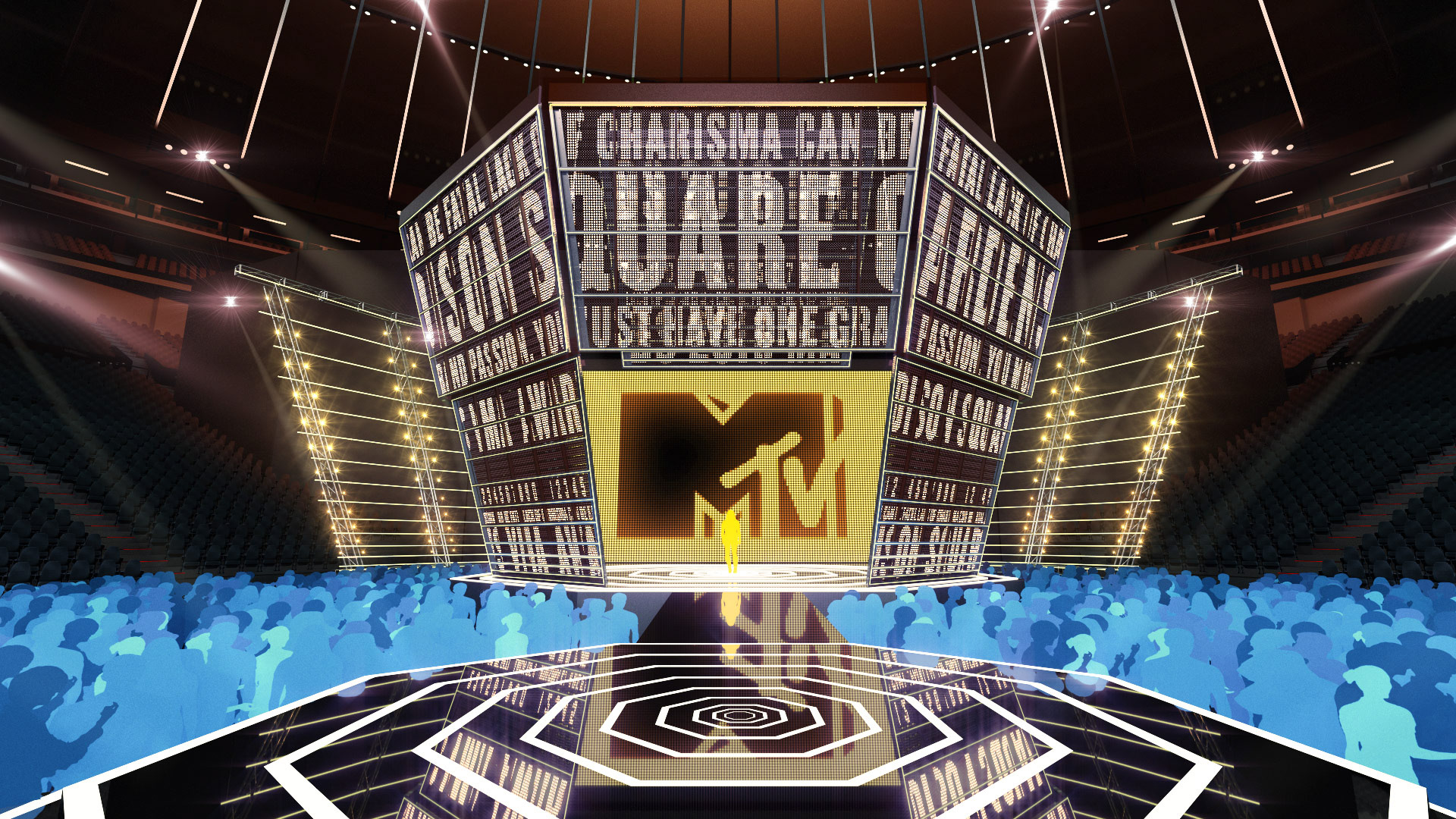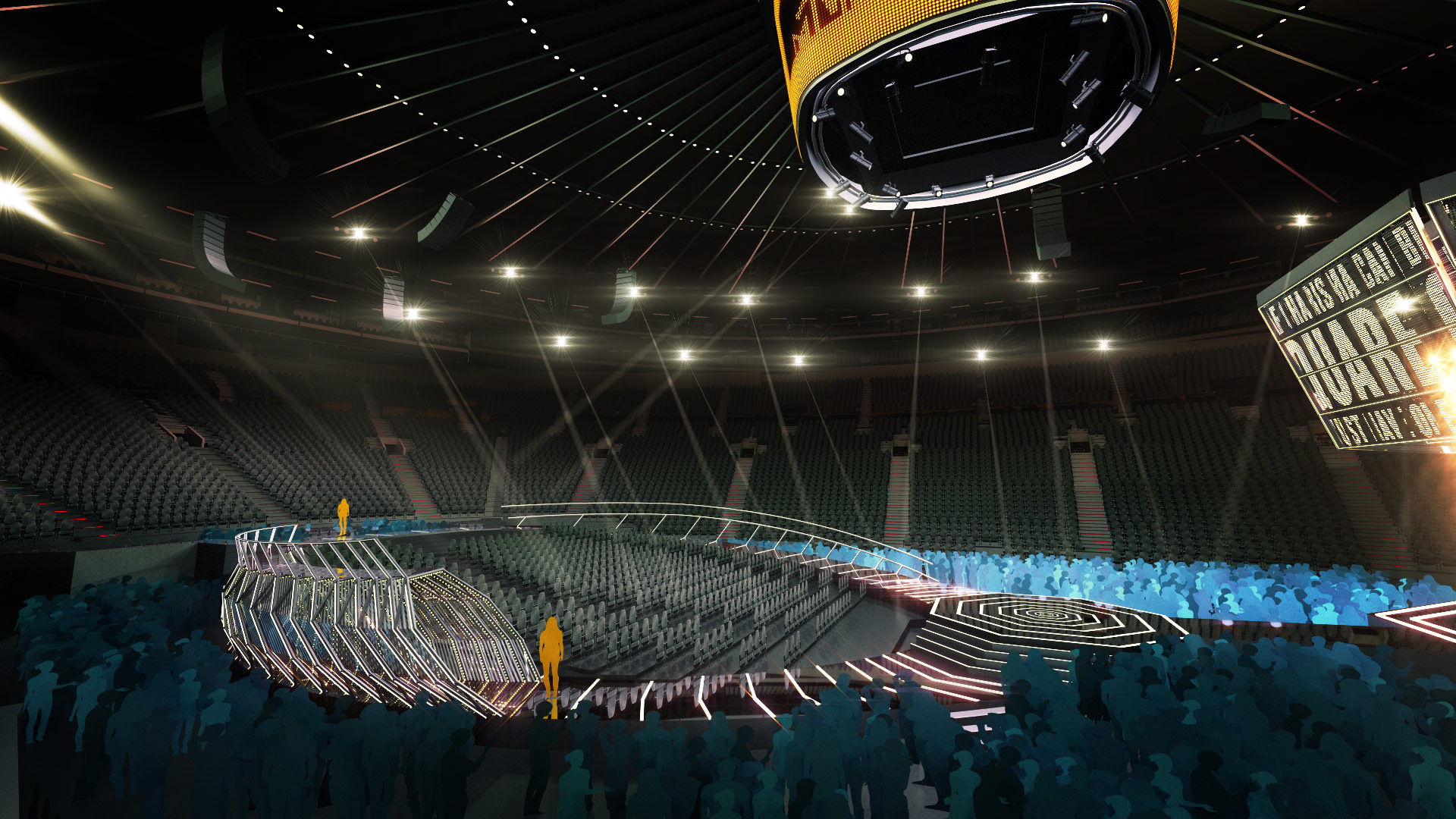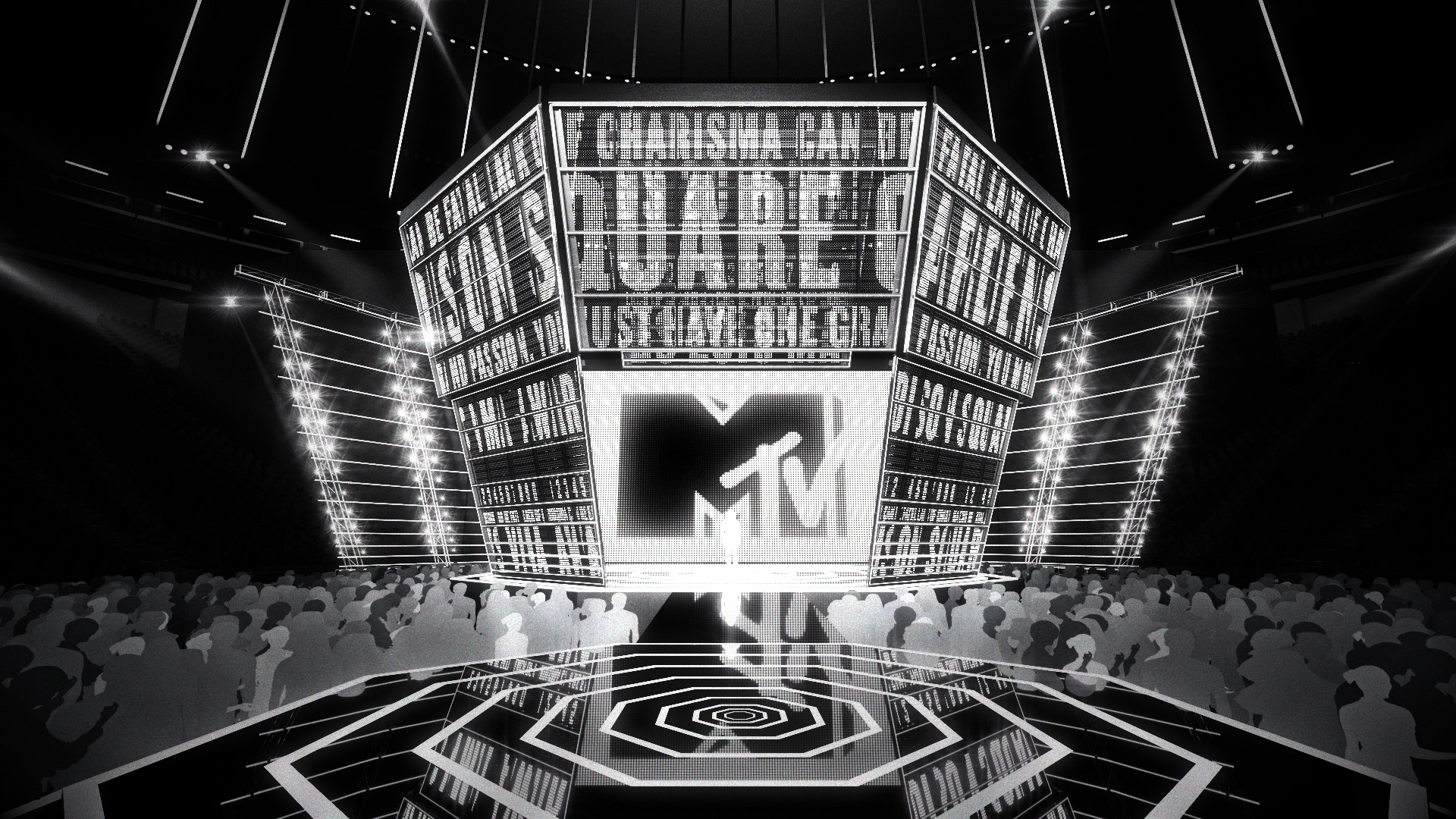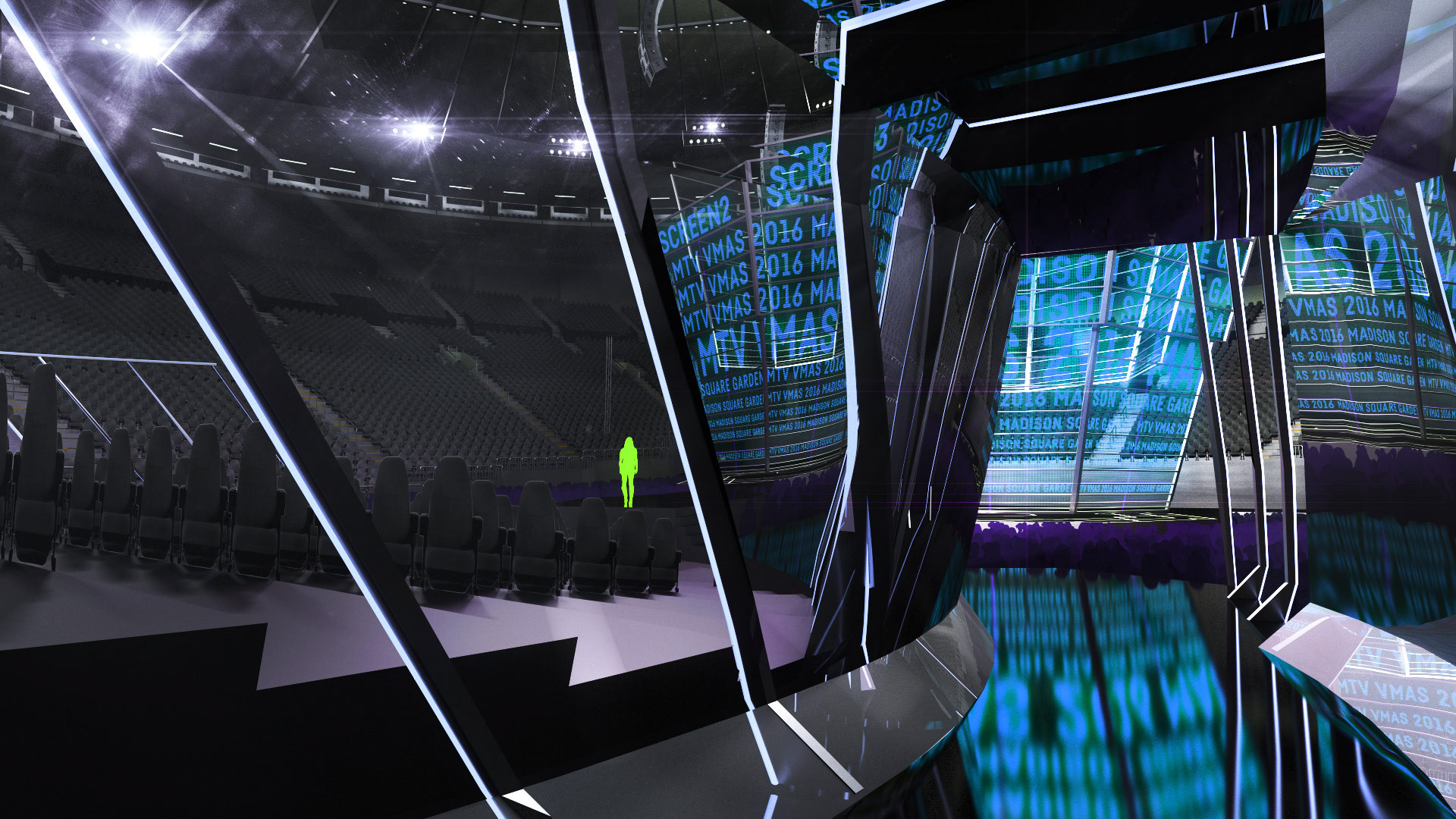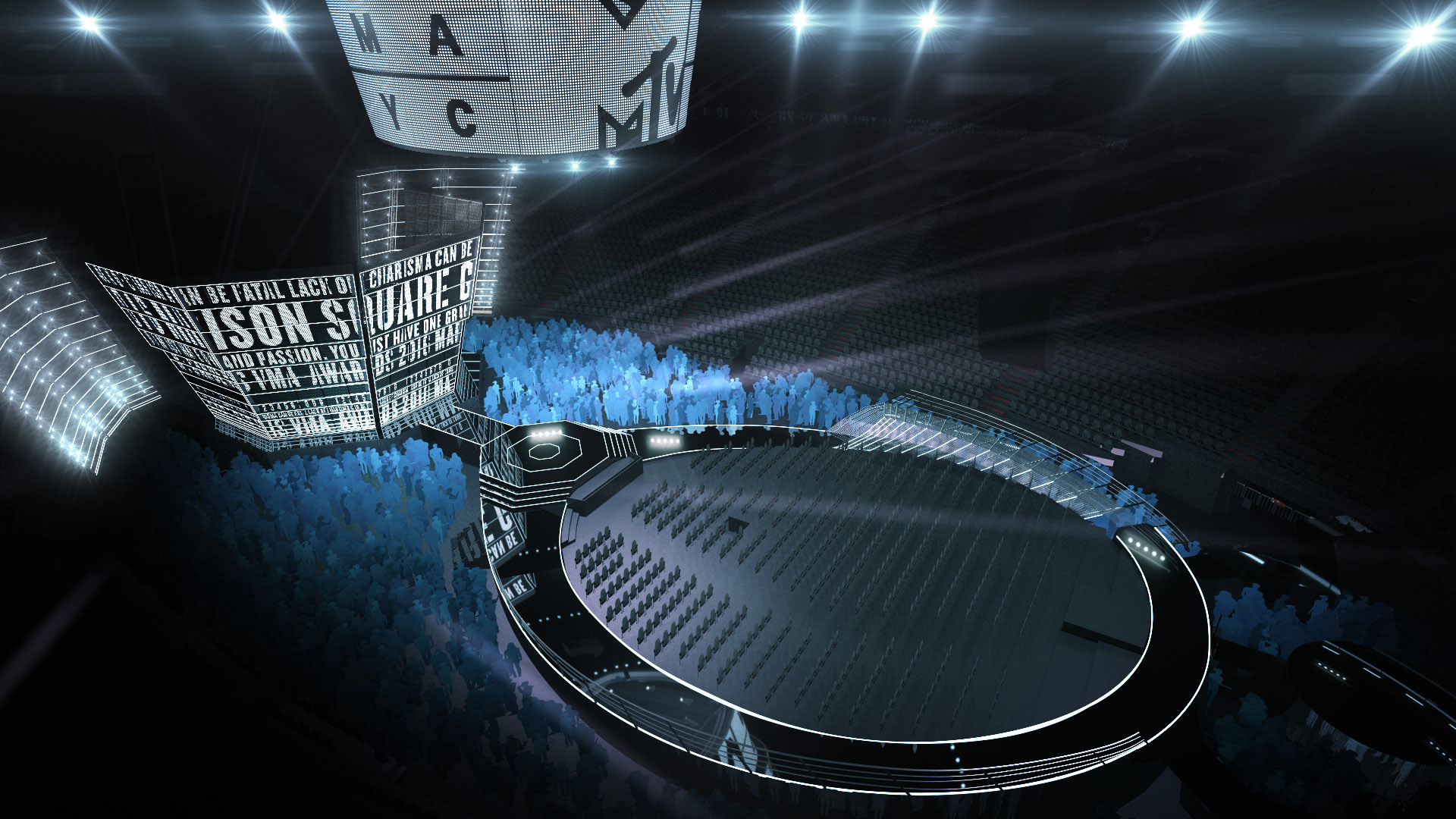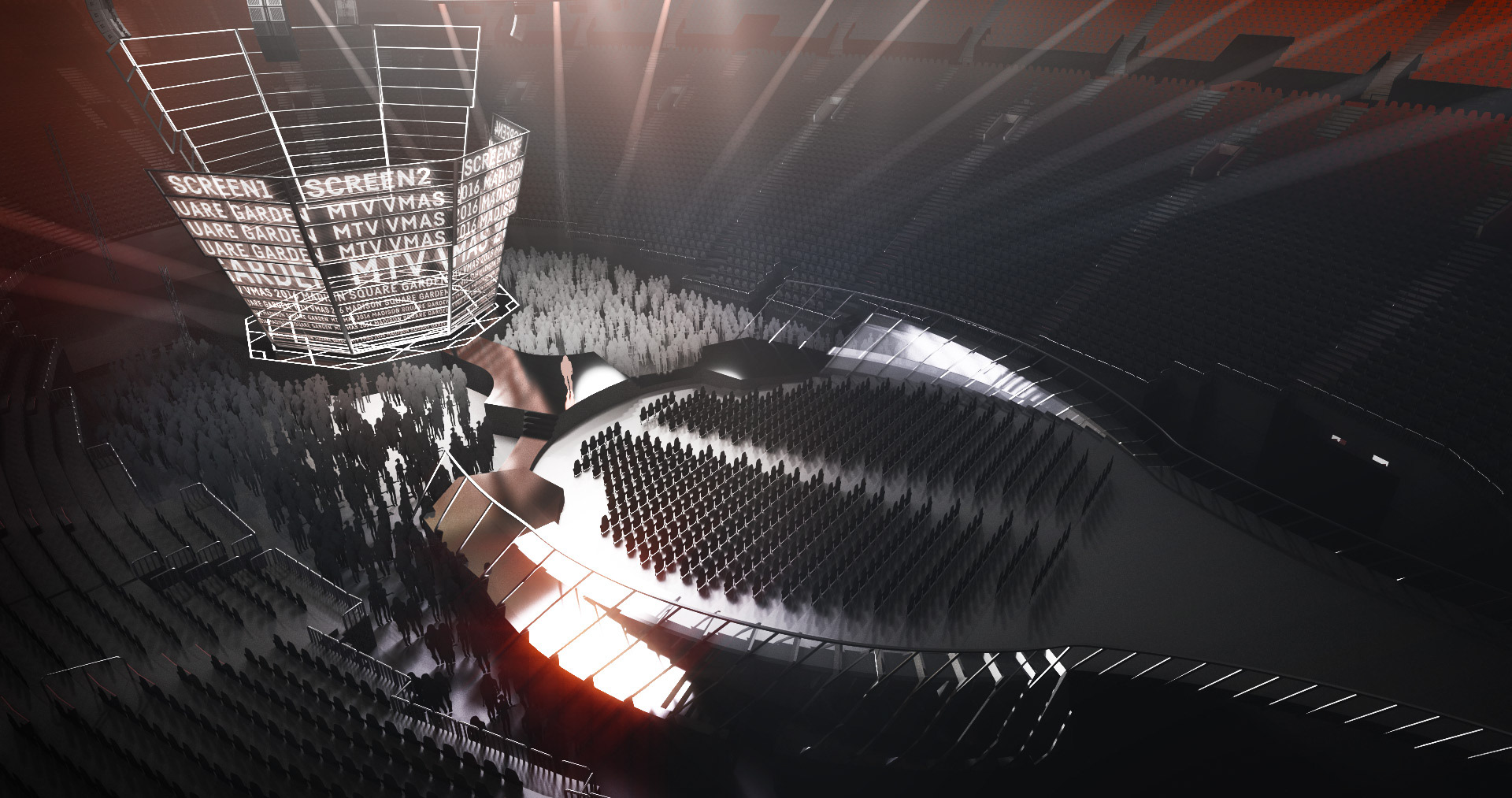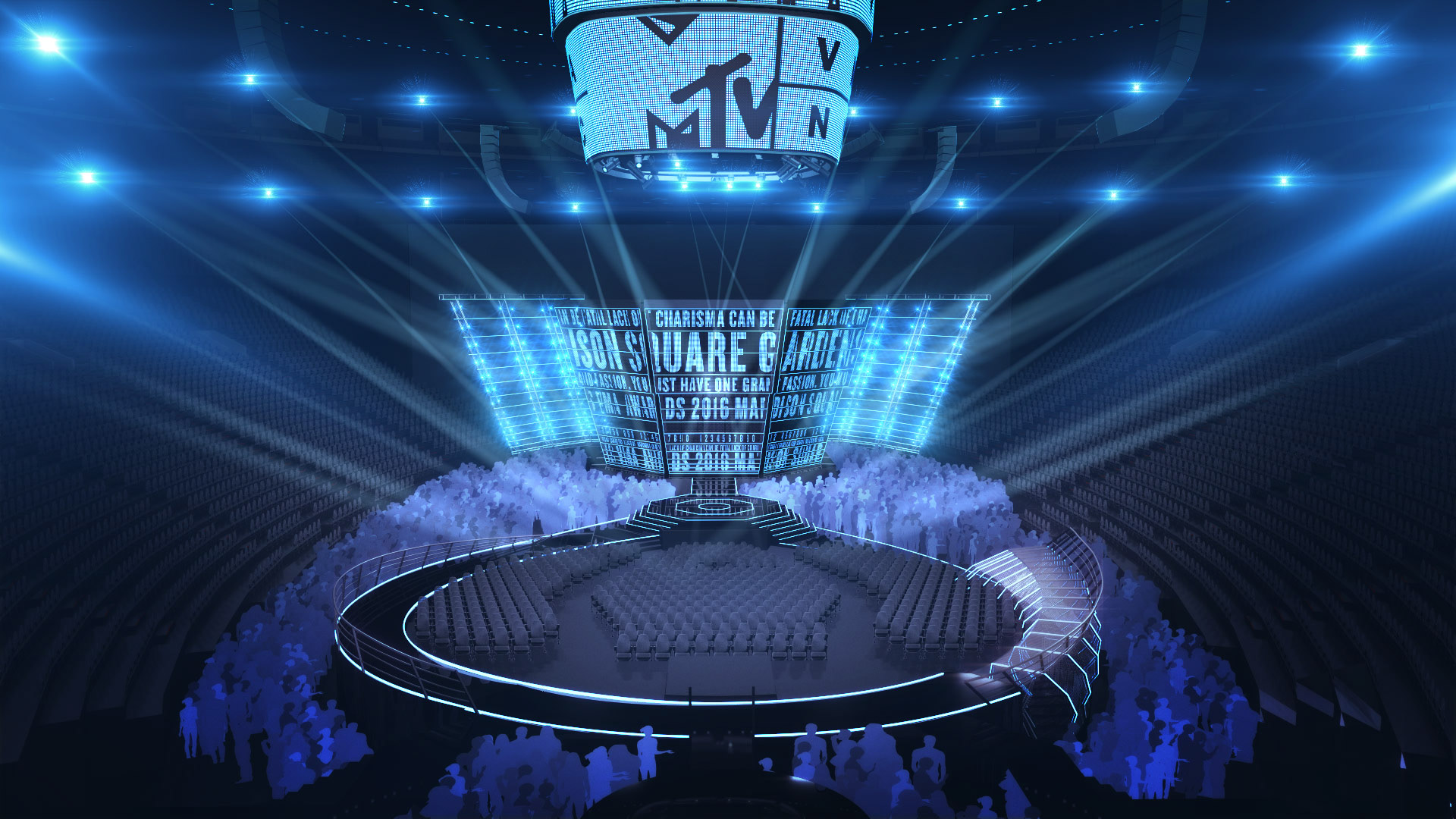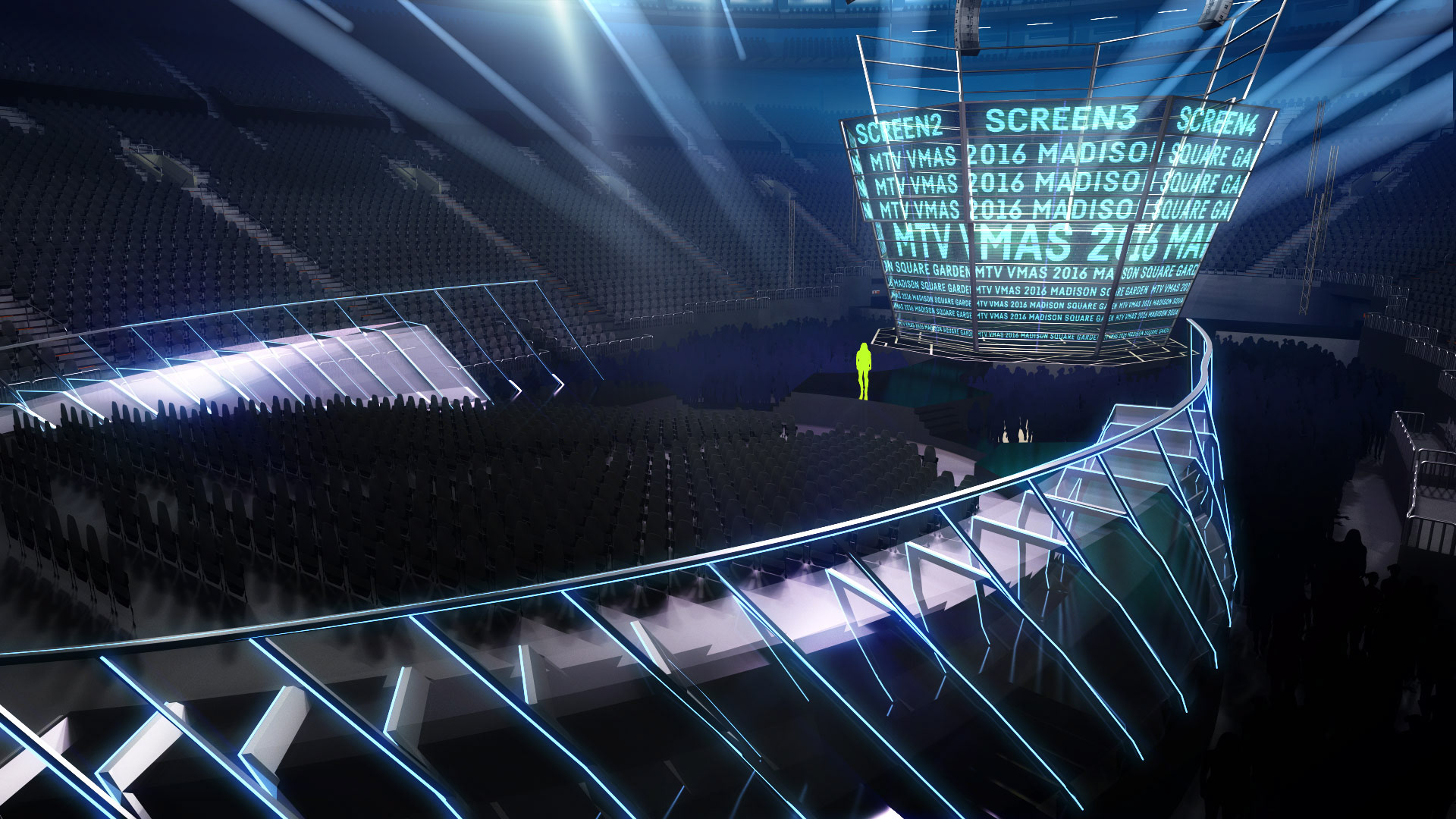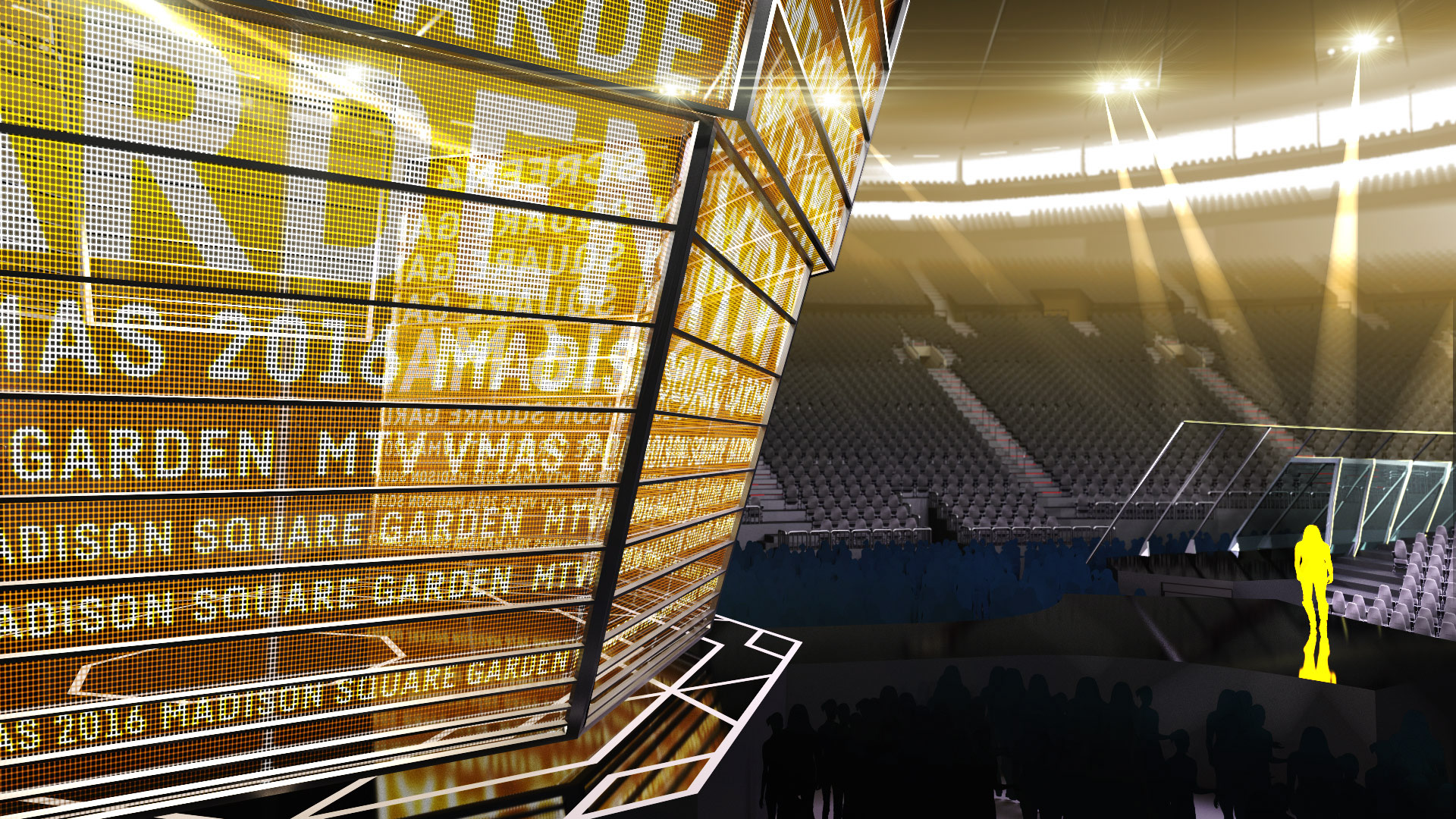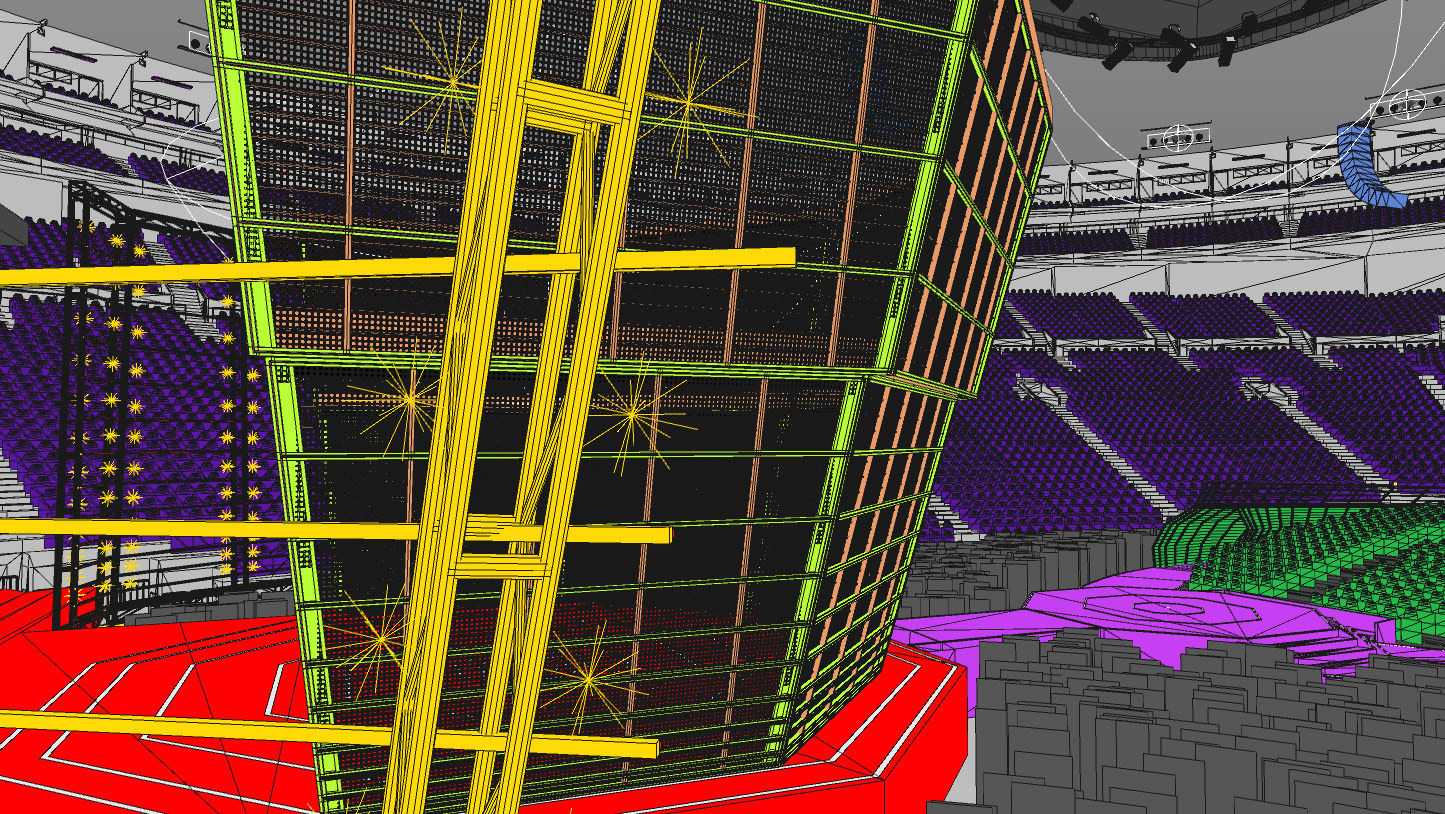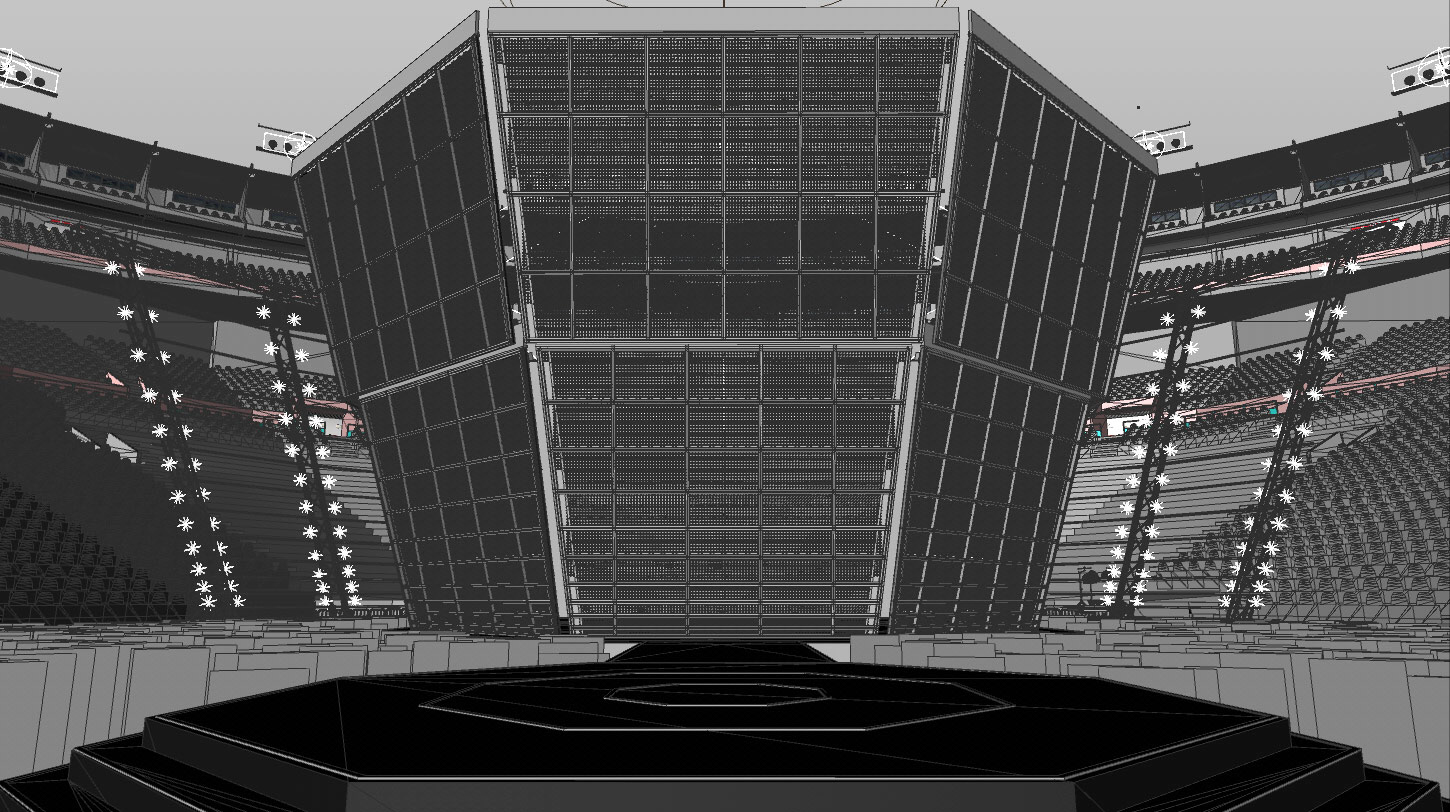 Images below are from the event. Copyright remains with the respective owners.